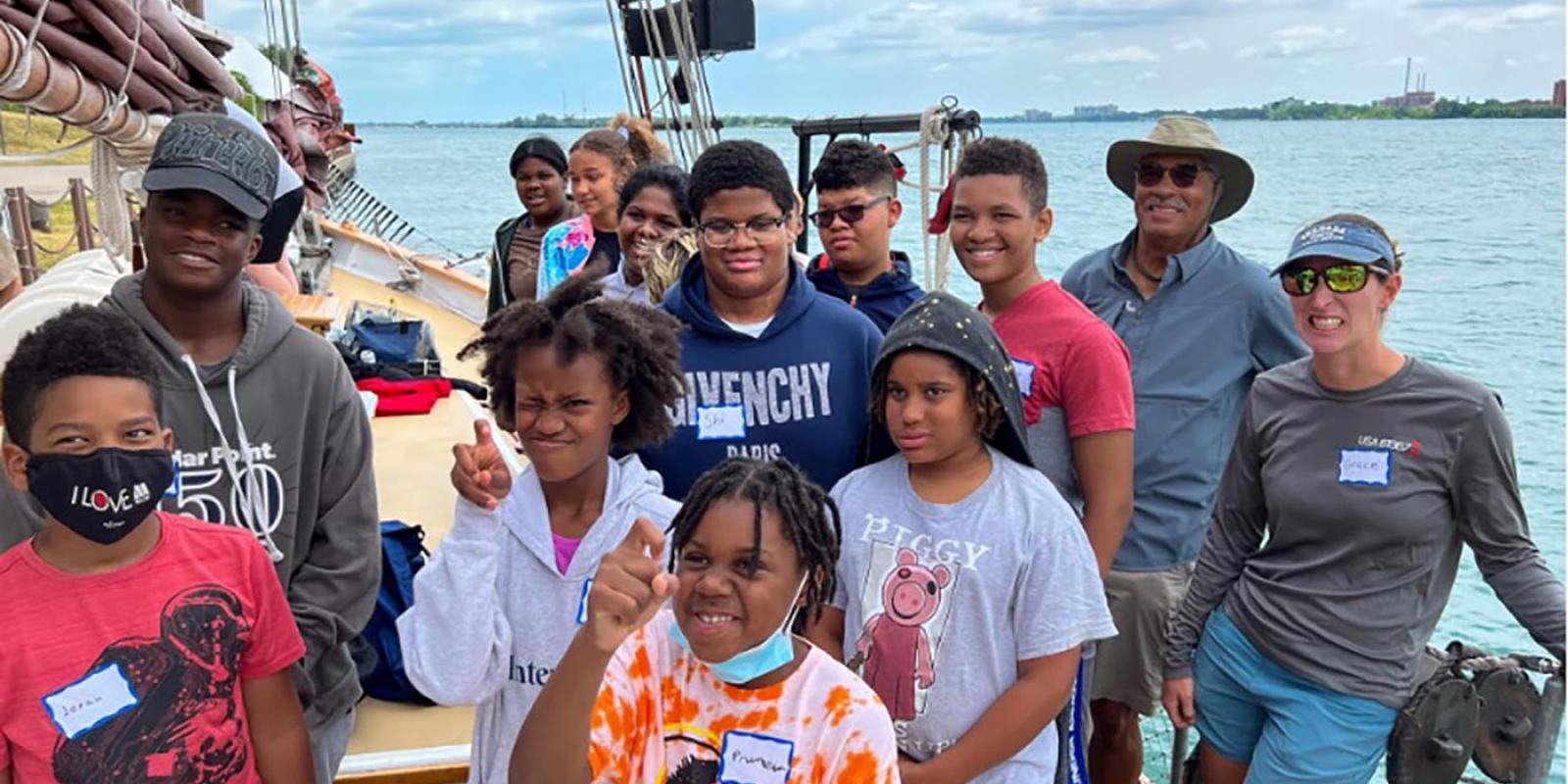 Presentation series
The Detroit River Story Lab
The first River Cities Network (RCN) presented be by the Detroit River team, presenting their RCN case study project and the Detroit River Story Lab.
The Detroit River Story Lab
The DRSL is an interdisciplinary, grant-funded initiative that partners with regional organizations to reconnect communities with the river and its stories. Through collaborative research, education, and engagement projects, its partnerships amplify marginalized voices and foreground the role of the river and its shores as sites of connection, stewardship, and healing.
The presenters
David Porter is Professor of English and Comparative Literature at the University of Michigan and Director of the Detroit River Story Lab. He brings to the DRSL his scholarly expertise in narrative and transcultural studies and his experience in academic leadership and innovative, public-facing program building. He took a lead role in the creation of U-M's new MA program in Transcultural Studies and Great Lakes Arts, Cultures, and Environments summer program at the BioStation, as well as the organization of LSA's Great Lakes Theme Semester and the launch of the Detroit River Story Lab. As Chair of U-M's Department of English, he spearheaded the development of new community-based learning courses in first-year writing and long-form journalism, built internship programs for graduate and undergraduate students, and established the presidentially funded Great Lakes Writers Corps.
The author of two books on war memorials in the 20th-century United States, Associate Professor of American Culture Kristin Hass brings to the DRSL expertise on the refashioning of collective narratives in public spaces. Her experience working in major historical museums, including the National Museum of American History, the Michigan Historical Museum and the Henry Ford Museum, her close involvement with a national consortium of educators and activists dedicated to campus-community collaborations, and her years of teaching about the city of Detroit and about American environmental consciousness help to inform our partnership building and co-production efforts in public spaces up and down the river.
Through her research and teaching, Melissa Duhaime, Assistant Professor of Ecology and Evolutionary Biology at the University of Michigan, has applied her expertise in microbial ecology to address pressing Great Lakes issues such as microplastics pollution, algal blooms, avian botulism, and oil pipeline risks. She contributes a strong profile as an engaged community scholar, having testified before the US Senate on microplastics pollution in the Great Lakes, trained as a Science Communication Fellow with the University of Michigan Museum of Natural History, and hosted and participated in numerous science outreach events, from improv comedy and science classroom programs in Detroit to Science Cafés and regular museum appearances in Ann Arbor.
River Cities Network presentation series
The River Cities Network presentation series is an online platform for teams in the River Cities Network (RCN) to introduce their river-city case study projects to other members of the network and to an external audience. Teams have approximately 30 minutes to present their projects, after which there will be approximately 30 minutes for discussion. RCN teams that are interested to present can contact the RCN coordinators to sign up for a presentation slot.