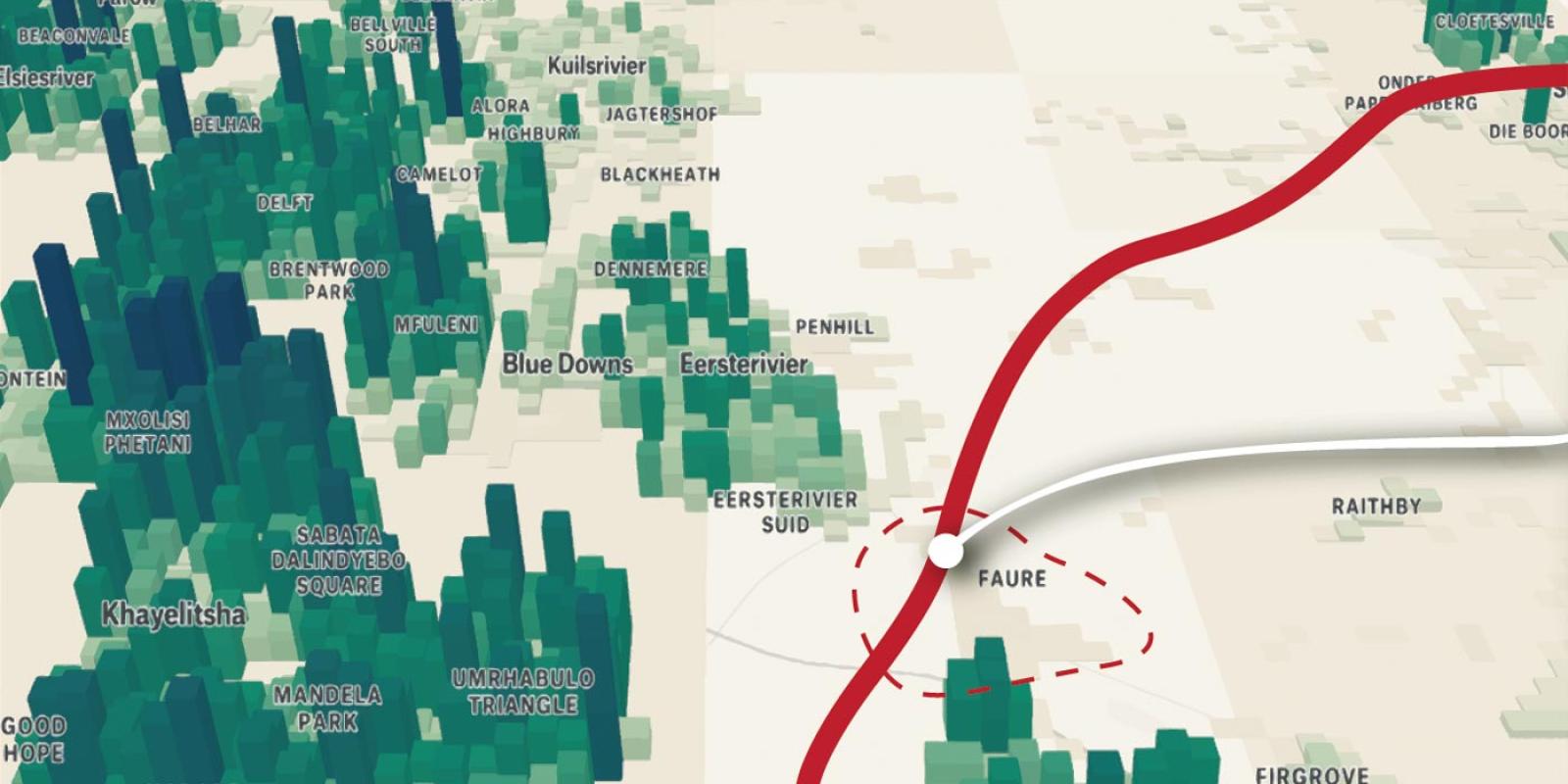 Presentation series
Establishing an Eco-Cultural Corridor Along the Eerste River, South Africa
Second River Cities Network (RCN) online presentation. RCN colleagues from South Africa will present their project on the Eerste River focused on the Faure Community, with as objective to establish an eco-cultural corridor along the Eerste River. 
Collaborative Governance (CoGo)
The team represents the Collaborative Governance (CoGo) initiative for water security, which tackles serious pollution in the catchments of the Eerste- and Berg Rivers in Western Cape province, South Africa, by mobilizing academia, industry, government, and society to collectively take responsibility of the commons. 
Join us to learn more about this very interesting initiative and the RCN project they will jointly carry out with the Faure community.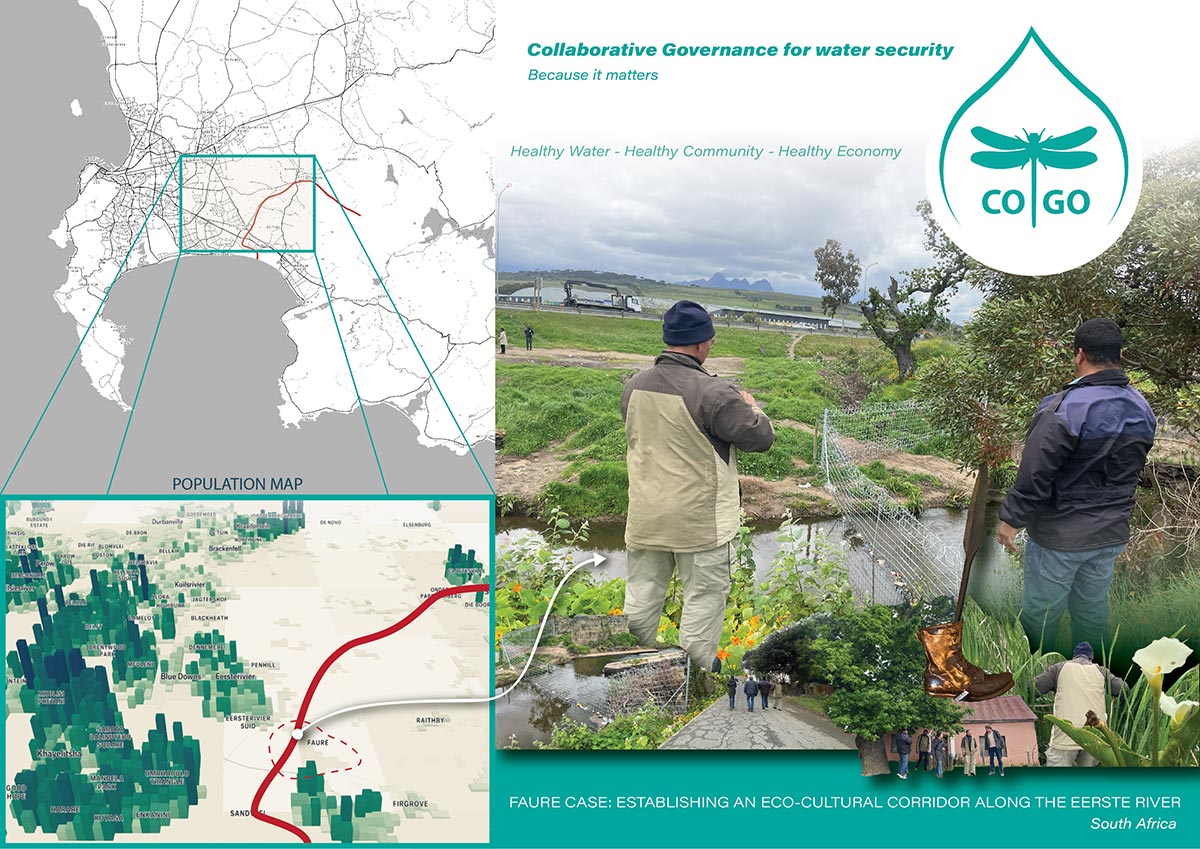 The presenters
Dr Charon Büchner-Marais is a co-founding director and CEO of CoGo, also managing the CoGo project as lead researcher at the Stellenbosch University Water Institute (SUWI). She dedicates her career to multistakeholder engagement in socialecological systems governance collaboration in places that matter, as well as to publish and teach to make the study of commons much more geographically specific and relevant to the Western Cape and South Africa. She also mentors researchers and practitioners, and lectured in transdisciplinary research methodology. She is frequently invited to engage with and present on different local and international platforms.
Cathie Lewis is a co-founding director of CoGo. She is also Founder of Earth Energy (Pty) Ltd, an ESG, climate change and water governance consultancy. Cathie is a fellow and board member of the Chartered Governance Institute of Southern Africa (CGISA) and member of its Technical Committee, member of the Integrated Reporting Council Working Group and has been elected as a member of the KZN Climate Change and Sustainable Development Council constituted by the Premier's Office.
Quinton van Niekerk is a co-founding director of CoGo and an admitted advocate of the High Court of the Republic of South Africa with more than 21 years of commercial legal and transactional structuring experience and a Senior Business Rescue Practitioner. He is well known in the agricultural sector having facilitated various commercial transactions and is regularly approached by the mining sector on business turnaround strategies. His experience and network have made him an integral part on various fundamental transactions as well as commodity trading in Sub Sahara Africa. He is the CEO of Law Sofa Pty Ltd, a boutique legal firm advising clients in among others North America, the British Channel Islands, the Comoros, Namibia, Ireland and the Far East.
Corbin Raymond is a Co-Founder and Director of CoGo Corbin's work takes a focus on Climate Futures and is positioned at the growing intersectionality of Futures – and Design studies. His conceptual work draws on Design -, Systems -, Futures - and Scenario Thinking methods.
River Cities Network presentation series
The River Cities Network presentation series is an online platform for teams in the River Cities Network (RCN) to introduce their river-city case study projects to other members of the network and to an external audience. Teams have approximately 30 minutes to present their projects, after which there will be approximately 30 minutes for discussion. RCN teams that are interested to present can contact the RCN coordinators to sign up for a presentation slot.